School Programs
---
Already know about our programs? Jump to our online booking page here:Book a School Group Now
What to Expect from your School Visit
Every year, the Wyckoff House Museum welcomes over 5000 students, teachers, and chaperones through our school programs. Many teachers choose to visit us year after year because of our unique student-centered and hands-on approach to learning. During your visit to the farmhouse, your students will learn about the history of the site through inquiry and exploration.
Inquiry
School programs at the Wyckoff House Museum are learner-centered. Your students will have many opportunities to ask questions, collaborate, and think critically.
Exploration
Our educators engage students in multiple modes of exploration, including storytelling, close looking, artifact examination, and hands-on learning through crafts and play.
History
As New York City's oldest house and last remaining Dutch house, the Wyckoff House Museum school programs are deeply connected to a history of change and transformation.
Program Options
Choose from five 90-minute programs and several hands-on activities. Please note that not all programs and activities are offered year-round or for all age groups.
Base Programs
Colonial Life
Farming and Science
African American Lives
Voyage to a New World
Biodiversity in the City
Hands-On Activities
Butter Churning
Herbal Sachet Making
Quill Pen Writing
Colonial Games and Toys
Seed Planting
Wool Felting
Program Rates, 2019–2020
School program fees are assessed per group. We schedule one class per available program. Our space is limited, however, and large classes may be asked to split into multiple groups. We want you to be comfortable! If your class exceeds the maximum group size shown below, please contact us to discuss how we can best accommodate you. Groups that exceed these maximum group sizes will be required to pay an additional $5 per person fee.
Maximum group size:
Grades K–5:
Up to 30 students & 5 adults
Grades 6–8:
Up to 25 students & 5 adults
Grades 9–12:
Up to 20 students & 5 adults
Base rates:

Independent School:
$220 per group
Public or Charter School:
$180 per group
Public or Charter School – Title I:
$150 per group
How to Book your Visit

Complete the online reservation request form on Explorable Places 
Wait to hear back from our staff. Once we have received your reservation request, we will review it and contact you to finalize the date(s) and time(s) of your reservation.
Receive a confirmation and invoice. We will send you a confirmation e-mail and a digital invoice for the full school program fee.
Pay your invoice to secure your visit. Full payment of your program fee is due four weeks in advance of your scheduled trip date. Before booking, we strongly recommend that you review our Policies and Guidelines.
How to Prepare for your Visit
Printable resources, curricular connections, and other pre- and post-visit materials are available online.
Teacher Resources     Curricular Connections   Policies & Guidelines
---
School programs are made possible in part, through generous support from the New York State Council of the Arts with the support of Governor Andrew Cuomo and the New York State Legislature;  public funds from the New York City Department of Cultural Affairs in partnership with the City Council.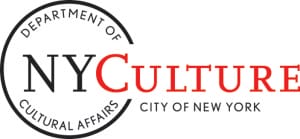 Copyright © 2015 Wyckoff House & Association, Inc.